If there's one artist who's stayed at the forefront of our minds over the last few years, it's Hodge. Why? His relentless output on heavyweight labels like Hemlock Recordings, Tempa, Berceuse Heroique and Livity Sound's sister label dnuoS ytiviL, is one reason. But the undeniable consistency and dynamic of his productions is surely the main one, having put out in excess of 60 solid tracks and remixes over the last seven years, without even a signal of an album.
Hodge's DJ sets also stay true to his roots, layering bass-heavy, off-kilter techno sounds in that choppy, UK style that came out of the garage era. When we caught him a few weeks back at Mick's Garage, he did a relentless b2b with Mor Elian. The difference in their selection was noticeable—Mor was coming with the straight four-four from all sides of the globe, whilst Hodge kept it closer to home and less structured—but it worked. Really really nicely.
We chatted to the prolific Bristol-based producer as part of our 'Upfront' series.
"I don't think the artists get mentioned enough in music reviews etc to be honest. It's so much a part of the package."
Your musical output is prolific to say the least. Some artists say they feel a need to create. Is this the case for you or is making music something you enjoy so do it as often as you can and have made a career out of it?
My outlook in terms of the frequency of writing music has changed a lot over the years. I never obviously planned to have a career in music I just loved writing and would be writing non-stop, l every second I could, when an offer came to release some I jumped at it.
Then as my career kicked off I'd be very strict with my self, forcing my self to write daily, especially when I quit my job. I would try and write from 10-5 or something – really hammer it – but that's so dumb. Creativity doesn't work like that.
The worst thing about writing music is when you get stuck, it feels so shit, the negativity is vicious and the thoughts that come with it counterproductive and debilitating. So If I force myself to sit and write when I'm not in the mood it's pretty likely I'm not gonna get anywhere so I avoid doing that completely now.
These days I write music when I feel it, sometimes I go for months with out writing other times I nail 2 tunes in a day and write constantly for weeks. It's important for me to be excited about writing and never force it – it's like why would I turn this into some regimented job and become my own worst boss.
What informs your music, where do you take inspiration from and has it changed over time?
Sometimes I have no idea other times it's more obvious. Outside of other people's music inspiring me I love films and reading. I've watched a film before and immediately written a whole track straight after – that actually happened with the film 'Embrace of the Serpent' and my tune Body Drive, literally immediately after the film finished I started writing and wrote the core idea in a few hours.
In terms of books, often I'll read for a while before going in the studio. When I'm writing music my thoughts kind of wonder in the background and roll off in often illogical tangents. If I read first they are often centred more in some other world rather than what I'm gonna have for dinner and I think that helps me be creative.
You've released on some of the most coveted and influential labels in the UK right now. Do you have a label in mind when you're making music, as a sort of stimulus, or do you lay it down and think about the release bit after?
Again that's changed over time – now I try my best not to think about the label or anything other than writing the music. It's kinda counterproductive to me as if I think about, say, oh this could go on Livity Sound I'll immediately look to strip the tune back as much as possible or maybe avoid a heavy 4-4 kick as I know what fits the label, and that's not the right thing to do when writing a new track.
"These days I write music when I feel it, sometimes I go for months with out writing other times I nail 2 tunes in a day and write constantly for weeks."
I had the pleasure of catching you at the Origins party at Mick's Garage in November where you played b2b with Mor Elian. How would you say playing alongside another DJ effects the way you play?
To put it basically, DJing is super fun and getting to share fun experiences with someone else is great. So I love playing with someone else because it's sharing an experience I really enjoy that I usually do on my own.
One of my favourite things is going to a club and hearing music I don't know and in b2bs I'm more often than not hearing tunes I don't know so it's great. Plus you both never exactly know where the sets going to go so that's exciting too.
How important are the visual aspects of music to you? I'm talking anything from vinyl covers and music videos to club lighting and locations?
Really important in terms of artwork, I don't think the artists get mentioned enough in music reviews etc, to be honest. It's so much part of the package, take my most recent two for example. Tess Redburn and Will Sweeney did the art and they're both absolutely amazing, such a strong sense of identity in their respective work.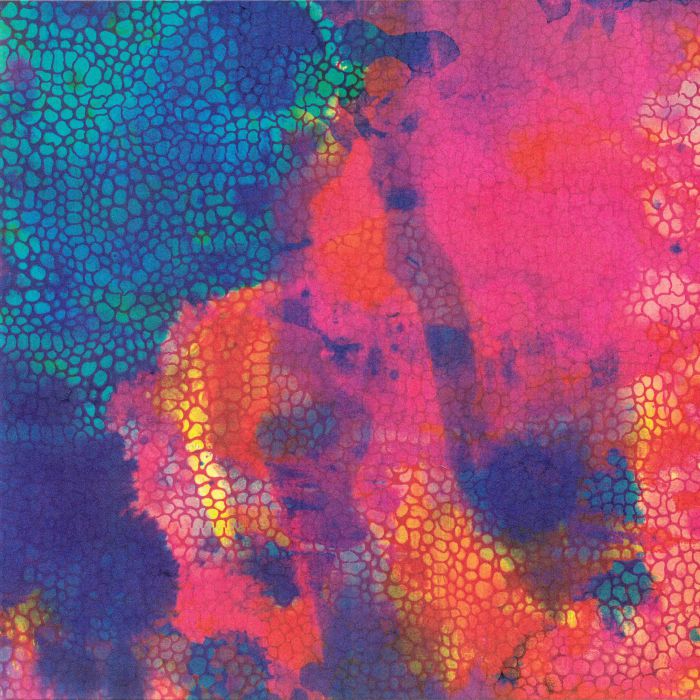 Will Sweeney, 2018. Back cover artwork for 'Hodge – Exogenesis EP'. 12″ vinyl and digital release.
Music videos I love doing, it's great to see what someone interprets the music as visually. I've only ever worked with Max Kelan Pearce for videos – he's a good friend and we used to live together so I really liked the idea of doing a whole run of videos with him. I like working with friends as much as possible – just makes sense to me.
It's obvious that your 'Hodge' project is on a solid upward trajectory. Having just dropped two very well received records on Berceuse Heroique and Livity Sound just one day apart is a sign of that. But you've mentioned before music you've produced which doesn't fit your Hodge or Outboxx sounds. Is another alias on the cards? If so, can you tell us what it sounds like?
Haha thanks! Well I've released music under a few different alias's already, I mean I've done albums like that and not as Hodge… it's stuff I wanted to do that was music for music, something people that could hear that wasn't attached to a personality in any way – something that existed as itself in its own right and wasn't for any other reason. I won't say what it is as that'd defeat the original purpose.
What've been your favourite places and parties to play over the past 12 months?
I've been really enjoying warming up at the Livity Sound events in Bristol I run with Tom Peverelist. We don't bill our selves on most of them and have one or two other guests playing and we play tunes from 10-12, it's great getting to play all these tunes I don't normally get to.
I've been playing Asia shows in Singapore and Shanghai for the Singaporean label Midnight Shift Over the last couple of years – I love doing them as it's just mad getting to be there to play music. I recently played an ambient night in Shanghai that was pretty special too!
Other than that actually the b2b you saw for Origins was also one of my favourite nights recently, the b2b went really well and I had loads of fun, stayed to the end! Plus Bambounou is so good, watching him close was amazing.
Will we ever get to see a Hodge live show?
I need to work out what an album would be first, then how a live set would work. It's a lot to think about and really intimidating!
What's 2019 shaping up like? Should we expect your output to be just as abundant as the last 12 months?
2019 is exciting already, planning another trip to Asia, one to America and a few festivals locked for the summer.
Release wise, I'm starting next year with a couple of remixes and a new collab 12 with Shanti Celeste on Peach Discs!