The Insert Mix Series combines music and art in a series of eclectic mixes from selected DJs and producers that we rate very highly. We intend to bring the music to a visual level with our favorite established designers, interpreting the music in graphic form.
INSMIX005: WHOLEMEAL
Pioneered in Peckham, South East London, the Wholemeal collective has forged a very distinct sonic ascetic around the more soulful side of music. Chris, Tom, Ross and Louis make up this group of vinyl enthusiasts. Their love for exploring the "rougher, less processed side of their record collections" comes through very well in this mix. Put together by Chris, this mix has a true classic Detroit slash Tribal vibe throughout. Thoughtfully arranged, joyous and perfectly blended it's one you'll play over and over for sure.
As well as throwing mad parties, booking the likes of Addison Groove, Peverlist, Joe, Blawan, Funkineven – the list goes on, their professions span a vast roster of creative talents including Illustration, Graphic Art and Music Production. Constantly pushing their sound to the people, Wholemeal are one of our favourite ensembles to emerge from London, providing us with consistently intelligent and progressive music which is a rarity these days.
TRACKLIST
Mike Grant Presents: Cool Peepl – Sharevari [Mood n Groovin']
Leif – Circumstance 4 [Ornate Music]
Phil Parnell – Runaway [Mantis]
Brawther – Do It Yourself (Alternative Mix) [Secretsundaze]
Mike Grant – The Struggle Of My People (Mr. G's There's Hope Mix) [Mood n Groovin]
Brothers' Vibe – Rhumba Macumba [Jersey Underground]
Da Sampla – Pop [Mood n Groovin']
Alex Coulton – Bounce (Pev Version) [Livity Sound]
Surgeon – Balance [Ideal trax]
Robert Hood – Workers Of Iniquity [M-Plant]
Eduardo De La Calle – Suprawax 4a [Suprawax]
Braincell – Others [Harthouse]
Mike Huckabee – Sandcastle (The Culture Box RE Edit) [Synth]
Motor City Drum Ensemble – Upper Alley [Rush Hour]
The Brandt Brauer Frick Ensemble – On Powdered Ground (Mixed Lines) [!K7]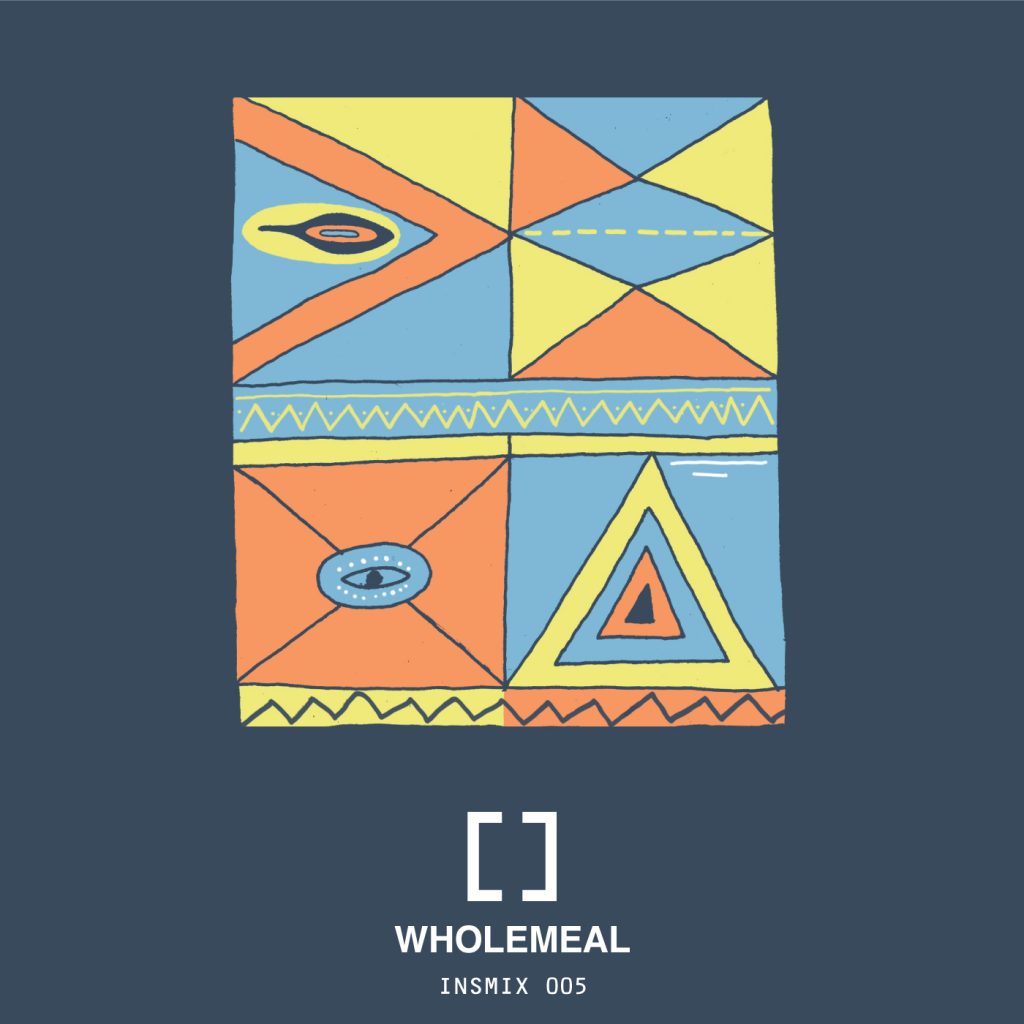 ARTWORK BY: ANDREW THORPE
Living and working in a former school in South East London, Andrew's hand drawn designs and illustrations have a raw, quirky and sometimes comical impression. We've loved his work for quite some time and are very pleased with the piece he produced to visually capture Wholemeals mix.