The Insert Mix Series combines music and art in a series of eclectic mixes from selected DJs and producers that we rate very highly. We intend to bring the music to a visual level with our favorite established designers, interpreting the music in graphic form.
INSMIX003: SHOX
Insert has been an avid listener of Shox' shows on Rinse for many years, so when we asked him if he could fit in a mix for us along side one for Redbull, i-D Magazine and Hypnotik you can imagine our reaction when he said yes.
Shox' style can vary from set to set but the common factor running through both his own tracks and his song selection is an attention to the low end of a song. The bass elements in his productions are key to his recognisable sound and energy.
The mix we received from Shox showcased his playful mixing style and eclectic taste. Throw in a couple of exclusive tracks from the man himself alongside some rare edits and current club hits and you've got yourself a hefty little party mix my friend!
Catch him on Rinse, Sundays: 15:00 – 17:00
TRACKLIST:
Shox – Intro
Queenie – And Every (Maddslinky Remix)
Shadow Child – 23 (Zinc VIP Mix)
Breach – Jack (Mak & Pasteman Edit)
Shox – Just Let It
Kode 9 – Uh
CDBL – Wake Up
AC Slater – Donkey Shake
Roska – Shocking
Mak & Pasteman – Dither
SOPHIE – Nothing More To Say (Dub Mix)
Hannah Wants & Lorenzo – Dappy
DVA – Mad Hatter
Joy O & Boddika – Mercy (Boddika VIP)
Sinden – Badboy (Jook 10 Remix)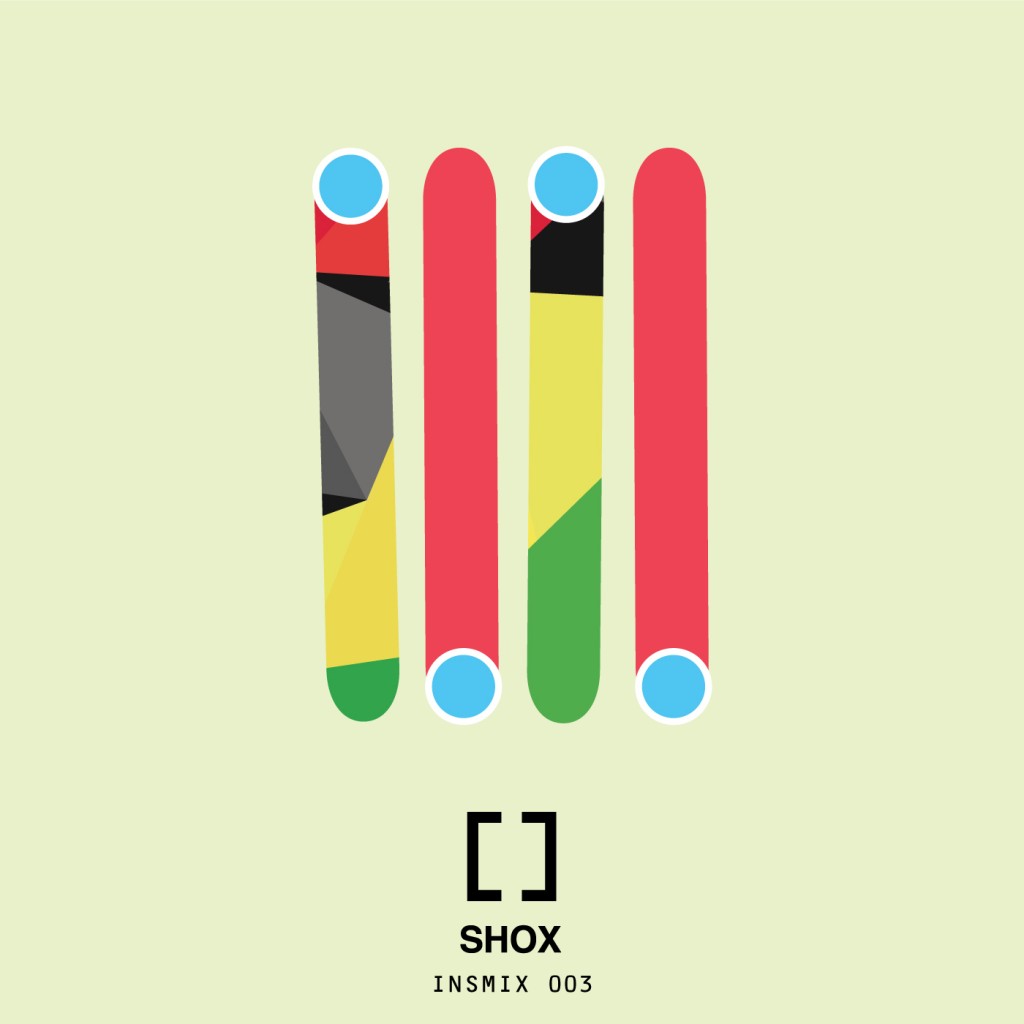 ARTWORK BY: JONATHON COX
Jon graduated from Arts University Bournemouth before he moved to Falmouth for a short time of cocktail making, freelancing and surfing. The bright lights and loud noises of the city inevitably beckoned him home, and he now lives in London while working as a freelance graphic designer.
Here's what Jon had to say about his visual take on the mix."Using colour and composition – I have tried to visually translate the strength and simplicity of the mix while tying in the rich texture of the tracks that feature."