The Insert Mix Series combines music and art in a series of eclectic mixes from selected DJs and producers that we rate very highly. We intend to bring the music to a visual level with our favorite established designers, interpreting the music in graphic form.
We kick things off with the legendary P Jam. The Grime veteran brings a mix of ambience and hard-hitting bass sounds in a hour long journey through the 140 spectrum.
INSMIX001: P JAM
Known for such beats such as "Anger Management" and "Real" Pjams first productions were teetering on the edge of Grime in its early years whilst also being something truly new and different. His unique production style, sub-heavy with a spacy ambience is what attracted forward thinking label Night Slugs to put out a few of his more ecstasy inducing tracks. His darker, guttural bass led bits sit nicely in the catalogue of Hardwire's Grime releases. The influences of such labels are clear in the mix he has so tightly put together for us. Ebbing and flowing, ensuring he entwines both ends of his musical spectrum in one seminal mix.
TRACKLIST:
L-Vis 1990 – Signal
P Jam – Night Writer 2
Adam Mac – Lost In Preston
Terror Danjah & Zed Bias – Iceberg History
D.O.K – Dadadadada
Kingdom feat. Kelela – Bank Head
Dr. Jeep – Sphinx (Champion Remix)
P Jam – Intel
P Jam – Victorious
Dexplicit – Wave Machine
Royal T – I Know You Want Me
Bok Bok – Silo Pass (Sir Spyro Remix)
Skepta – DTI
P Jam vs Terror Danjah – Anger Management vs Morph
Hindzy D – Target
Swindle – Forest Funk
Chaos and Order – Logan's Mind V.I.P
Chaos and Order – Distress Signal
DJ Narrows – Legacy
P Jam featuring Hannah Rae – Fight The Feeling
Champion – Crystal Meth V.I.P
Macabre Unit – Dem Na Ready Yet
Terror Danjah – Sam Cro
Joker – Newham Generals
P Jam – Disturbed
Terror Danjah – Breakdance
S-X vs Ramadanman – WoooooGlut
P Jam – Night Writer
Swindle – Airmiles (20,000 Miles Later)
P Jam – Arizona Skyz V.I.P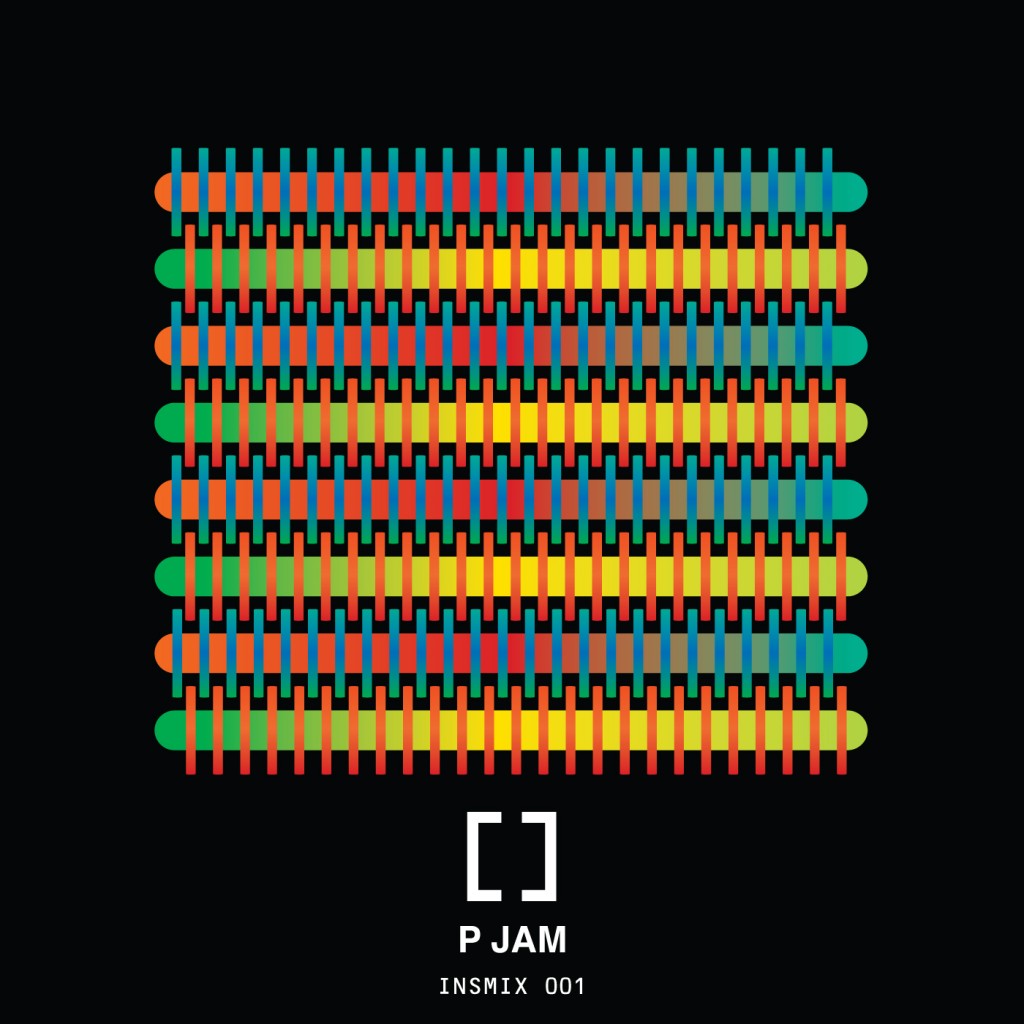 ARTWORK BY: GEORGE SMITH
George Smith has his design foot well and truly shoved in the underground music scenes door. His portfolio boasts work for many a club night including his own 'Kool Kids Klub' brand. His consistent art direction and use of simple but not simplistic graphics is what made us approach him to partner up with P Jam for the Insert Mix Series. Here's what George had to say about his piece.
"I tried to show different elements and pieces that all fit together, thats how I see the mix and the music in it. Colours representing sounds, shapes representing instruments. I listened to the mix quite a few times and this is the result."